Positive Posts
Need a dose of positivity?  Check out our Positive Posts! You can also follow us on Facebook to receive our positive messages on a regular basis.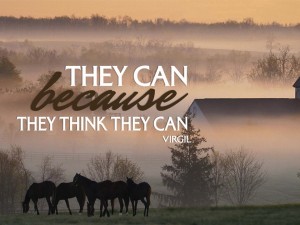 LIFE is sponsored by THOUGHTS. You become what you most think of because everything in life is downstream from THOUGHTS. Every THOUGHT gives you either a good feeling or a bad feeling. When you want to know what someone is thinking, just listen to them speak. All feelings, words and beliefs, whether positive or negative, always begin at the THOUGHT level. If you feel bad lately, change the bad THOUGHT creating it and the bad feeling must go. If you've been speaking negative lately, change the negative THOUGHT and negative words must immediately stop. Beliefs are super important because they create expected outcomes that manifest as the experiences of your LIFE, but beliefs can always be changed by first changing your sponsoring THOUGHTS. You are the only person in the world who can decide what your next grandest THOUGHTS will be –so choose them wisely!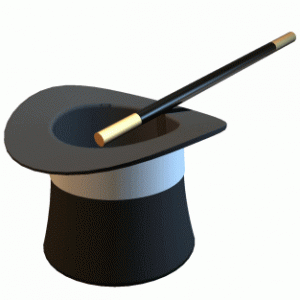 There is a neat trick happening right before your eyes. You are not who thought you were. You are made up of three parts: mind, body & soul.
Your Mind is an over thinking machine – it only cares about HAVING thoughts.
Your Body is a doing machine – it only cares about DOING stuff.
Your Soul is that piece of God carrying around all your feelings – it's main purpose is BEING, and its most natural state is – being happy.
A magical life awaits us all when we careful and equally balance all three parts. Don't spend all your time on only thinking and doing stuff. Your soul is the big boss and as chief executive officer of your life, it does not always necessarily care however you think, whatever you do, wherever you work, whatever he or she said how or when or about you and when your life is over neither will you… So for now, just enjoy being a human, BEING.
So, Abacadabra… Be Happy!  Be Positive!  Be Joyous!  Be Kind!!
Because your life is a big magic trick and you are the magician!
There is a new reality show playing right now. Every person alive is both the producer and actor to their own saga. As a result, we each get our own exclusive channel. With over a billion people alive today, there are over a billion channels playing all at the same time. Every show, on every channel, has the same title that reads "The Story of My Life," but what makes every channel unique is that we have a different story. Some stories are self-created scripts, others are borrowed or made-up. Some scenes are very inspiring and motivating, while others can be somewhat dull and boring. Inspiring reality shows usually represent actors who able to pick and choose exactly what scenes to create and what narrative to include in their story. Dull shows usually have imposters pretending to be someone they are not. And so the saga continues up until the day we die, and hopefully not everyone waits until then to realize… that this game called life was truly the reality show of a lifetime!
What story does your reality show tell?  What channel are you on?
No two people are alike. We all think differently, talk differently and act differently. You don't have all the perfect answers and neither do I. Each of us has a unique way of moving through the world, and what works for you, may not work for me. Choose being kind over being right. Don't go around correcting people with your ideas of what's right and wrong, use your kindness to gently show others what works in your life. Correcting others with your ideas of right and wrong is judging. But sharing your ideas of what works and what doesn't is an observation. Being righteous and judging never works, but sharing observations and kindness always does!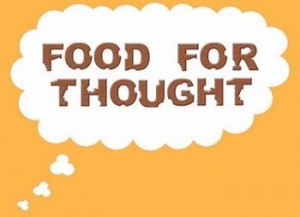 My name is Chef Mike and I specialize in "food for thought". Around here, I don't cook up posts to shove them down people's throat. Instead I show people how to cook for themselves using their own best thoughts, ingredients and spices that can only be found inside each of them. I've spent enough time cooking and trying out different kinds of "foods for thought" that I know exactly the diet I'm following for the rest of my life. I reserve the right, of course, to change what I like, what I want, and to keep trying new seasonings that embellish new flavors in my life, but the formula to the magical diet will never change. More important than "You are what you eat" is "You become what you feed your mind." Don't just settle for other people's ordinary thoughts and meals, cook up your own extra-ordinary entrées… stick around, my friends and I are becoming iron chefs, learning how to cook up dreams that are truly made to order!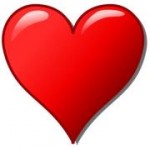 See the good in everything and everyone. What everybody really wants and deserves is a fair shot at life. So called people problems begin when we place conditions of right/wrong between us and others by judging, blaming, or thinking that we have a better way of doing/being. But all people problems are self created and it doesn't ever matter what the problem is. We each have our own way of being and moving through life given our own map of the world. There can never be two people that think exactly the same because we all grew up having different experiences; absorbing and labeling everything we've picked up along the way from our own parents, friends, teachers, cultures, environment, etc. This is what makes us all unique and special. Life is journey and we're constantly refining, redefining and refocusing what everything means to us. Loving others without conditions can be as simple as giving people the benefit of the doubt; that they might be right given their model of the world; that they might see or know something that we don't. Loving others without conditions can be as simple as smiling at someone no matter what or for no reason; it can be choosing to be nice or kind over being right; it can be seeing the good or positive in everything and everyone… People are not trying to be Difficult, People are having a Different experience!