Life Coaching
The Positive Program provides customized life coaching services to individuals to help find inner strength and motivation to maintain a positive outlook in all aspect in their lives.   Our life coaches are passionate about positive change and work with clients to help point their lives in a positive direction.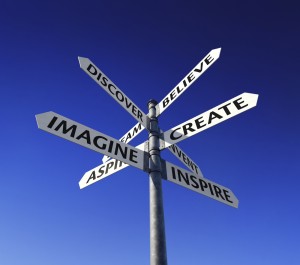 Our coaches work with clients to help them discover, uncover and recover a positive perspective in life.  The Positive Program empowers clients with the tools necessary to navigate discovery and awareness of core values, which guide every personal decision made throughout life.  Clients are also guided to help realize and cultivate inner strengths.  Aligning values and strengths is the surest way to live a positive and successful life.
At the Positive Program, our fundamental belief is that thinking, doing, and being POSITIVE in all aspects of life is a matter of individual choice; once someone understands this and applies it in their lives, the possibilities are endless.  Our coaching philosophy is based on the science of applied positive psychology and  change techniques developed in the field of Neuro Linguistic Programming (NLP).  We believe that every individual contains the capacity within themselves to make meaningful and positive changes in their lives, whenever they find themselves "stuck" in any life, personal, relationship, or work situation.
Living Positive is a skill that can be learned and applied.  Our coaches develop customized solutions for each client, and provide them with the skills and resources to make positive, meaningful, and sustainable change in their lives. Support is also fostered through the Positive Program's Positive Posts and on our Facebook site, which can serve as daily reminders to retain a positive outlook and mindset every day, in every way.