Political Consulting and Public Relations
The Positive Program coaches have a total of over 25 combined years in successful political consulting and public relations, including campaign management.  Our successful, strategic campaigns have helped to elect local city mayors, city councilmembers, school board trustees, county officials, state representatives, and federal representatives.
Do you need a campaign manager, strategist, executive coach, or political consultant for your campaign?
Our services include (but are not limited to):
Research election district, candidate, and opponent(s)
Strategic campaign goal-setting
Developing a campaign message, issues development and overall strategy
Developing communications and media strategies
Fundraising advising and assistance
Budget advising and management:  donations, loans, expenses
Staff management and volunteer coordination
Analyze district map and target voters
Customize voter lists: active vs. inactive
Organizing block-walking, canvassing, and GOTV
Coalition and leadership building (civic groups, businesses, organizations, clubs, etc.)
Support and endorsements gathering
Event planning
Communications coaching (style, tone, body language, etc.)
Speech writing
Document creation and literature development (press releases, flyers, mailers, ads, etc.)
Marketing and promotion
Website development and management
Momentum planning for early vote and election day activities
Contact us today to schedule a consultation.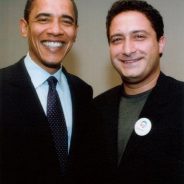 Now in his second term in office, President Barack Obama utilized effective communication skills to connect with and captivate his audience.  The Positive Program coaches have had extensive training in these same techniques, and can help candidates seeking office to successfully utilize their communication skills and written and spoken presence to their advantage. "Yes, we can." - President Barack Obama
read more